These are 4 large sized artworks (almost A0) and are all hand made prints/transfers made from digital files. The technique is similar to what is done with photocopies or laser prints with lithography but not the same.
My theme was Hungerwinter / Romantique – here is more info on the story behind the works and how it fitted in the main theme for #48HNK2022.
I was very satisfied with the result and the reactions of the public. For now this is the way I will print for some time to come. I will, however, try to find other ways to make handcrafted prints based on digital files. Maybe it is time for a manifesto.
Last Day of Winter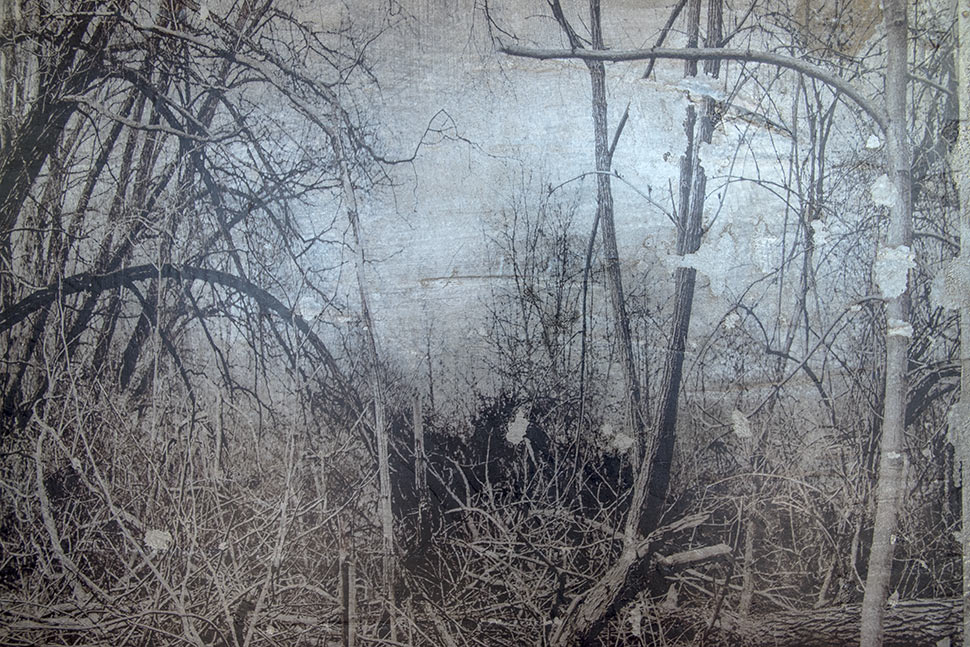 Materials: paint, black and white print, paint, 3mm MDF board with Fiber composite material ornament
Printing Technique: Transfer print / Digital Printmaking
Dimensions: 2 boards of 87x145cm
First Wood
Materials: paint, laser print paint, 3mm MDF board
Printing Technique: Transfer print / Digital Printmaking
Dimensions: 74x120cm
Near that Hill
Materials: paint, laser print paint, 3mm MDF board
Printing Technique: Transfer print / Digital Printmaking
Dimensions: 74x120cm